Debbi Phillips – Real Estate Agent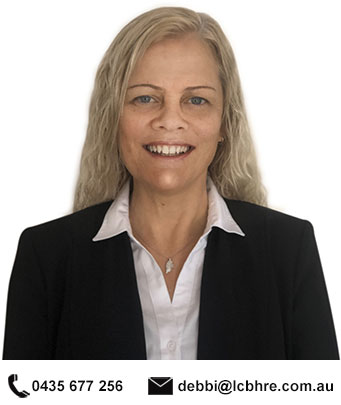 Debbi is a Licensed Real Estate Agent, Auctioneer and Business Broker.
Debbi brings a fresh, innovative and high energy approach to real estate sales at Lake Cathie Bonny Hills Real Estate. Debbi relates easily to her clients and enjoys taking them on the journey of buying and selling, ensuring that each real estate transaction is stress-free and an enjoyable one.
Thoroughly professional, Debbi is knowledgeable, attentive and thorough and thinks 'outside the square' to devise individual property solutions to meet each of her client's specific needs and property goals. Debbi is constantly looking for new ways to innovate and evolve, raising the bar in terms of service, standards and results in the constantly changing world of real estate and technology.
Debbi's on-going relationships with her clients are built on honesty and understanding, and most importantly being passionate about helping local residents to achieve their property goals. Debbi follows a proven sales process from start to finish to ensure that no stone is left un-turned.
Debbi is a qualified and dedicated agent who offers a wealth of local area knowledge and experience.  She takes a personalised but professional approach to buying and selling and possesses astute negotiation skills, acquired through working in both business and property sales.
So if you're thinking of selling your property in Debbi's specialist suburbs of Lake Cathie, Bonny Hills, Port Macquarie or North Haven give her a call today to discuss your property needs and requirements – Phone 0435 677 256.
Specialty Services include;
– Fixed Price Selling Fee
– Discount Sales Package for Over 55's
– FREE Personalised Downsizing Plan
– FREE Relocation Action Plan
– NO SALE – NO FEE!
– Personalised Real Estate Sales
– Local, Trusted Agent