Welcome to Lake Cathie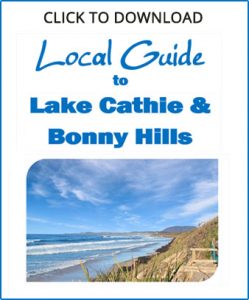 Bonny Hills Business Directory!
A FREE directory created for the local community to support our local businesses!
Its FREE to list your local small business, community organisation or sporting group.
If you are in need of trades or business services – please remember that we have some fantastic businesses and services right on our doorstep!  There's no need to outsource to Port Macquarie!
When you support our small local businesses – you support our local community.
DOWNLOAD – FREE Guide to Lake Cathie & Bonny Hills  List of 'Things to Do' & all that our local area has to offer! Or pick-up a printed copy from Lake Cathie Bonny Hills Real Estate, 1609 Ocean Dr, Lake Cathie! (Opposite of Woolworths!)